The Latino Student Union (LSU) is a multicultural student group at Concordia University. Our mission is to help students develop in mind, body, and spirit for service to Christ in the Church and the World.
LSU aims to unite the Latino community by building a sense of belonging among our students.
We also aim to:
Provide a safety net to ensure a culturally responsive atmosphere
Strengthen the academic and behavioral success of all students
Retain student status
Educate the university regarding the Latino community
Function as an educational and cultural learning instrument for all students
Encourage collaboration by working with multiple organizations across campus
Provide networking and career development opportunities for all members
The LSU welcomes everyone to become a member. Concordia students, staff, and faculty can join LSU to make new friends, and also to learn about the rich culture of Latinos.
LSU and its members do not discriminate against any individual(s) for reasons of sex, race, age, national origin, color, veteran status, and/or disabilities.
The Latino Student Union meets monthly during the academic school year.
2023-2024 Executive Board
Giselle Torres - President
Matthew Alcala - Vice President 
Maria DelCarmen Betancourt  - Fundraiser
Kiana Taccad - Events Coordinator
For more information contact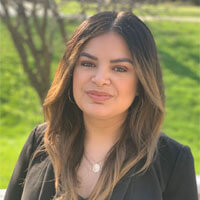 Latest LSU news