We are honored that you have applied to Concordia University Wisconsin for the Fall of 2024! Since you have shown an interest in music, either as a program of study or as a co-curricular pursuit, you may apply to audition for a Music Scholarship.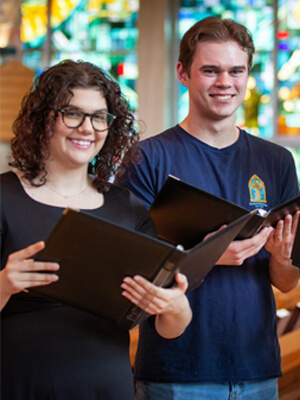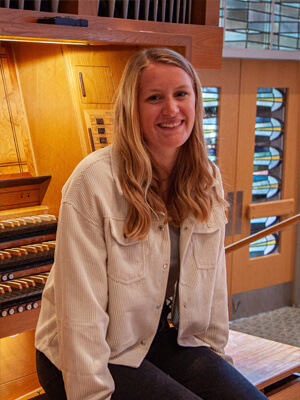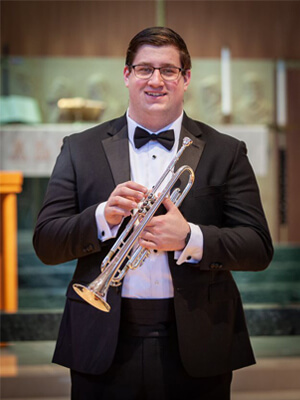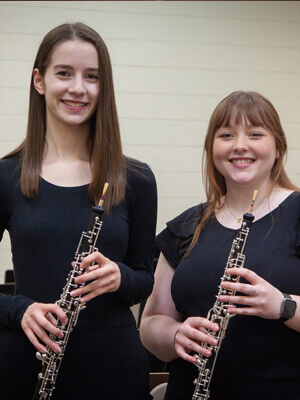 CUW Music Scholarship Auditions 2024
Auditions will be used for consideration toward the various music scholarships available from CUW. A major or minor in music is not required in order to apply for a Music Scholarship. All award recipients must participate in a music ensemble and take private lessons on the awarded performing medium while enrolled at CUW. If you are not interested in applying for a Music Scholarship but would like to participate in one of our music ensembles, you may audition in the fall.
In addition, CUW may designate a scholarship for alumni of Lutheran Summer Music. In order to be considered, you must have been a participant of LSM prior to auditioning at CUW. Please indicate on the application if you have participated in LSM.
Application Process
First, please review the complete Music Scholarship Audition Requirements.
To apply for a Music Scholarship Audition, you must meet the following criteria:
Application Due Date
Friday, January 12, 2024
Audition Dates
Saturday, February 10, 2024
Saturday, February 17, 2024
Official Awards
CUW's Music Scholarship awards are not official until a Music Department Award contract is signed by the recipient and received by the Music Office by the award deadline. Until receipt of your contract, any Music Scholarship Award listed on your financial aid letter may be subject to change. All music scholarships are subject to an annual review by the Music Department.
Prospective Music Majors & Minors
Auditioning students who are planning to be a music major or minor will be asked to complete a brief keyboard proficiency test with the music faculty. This test does not require any prior preparation.
Contact Information
Again, we are honored that you are considering Concordia University Wisconsin. We look forward to welcoming you as a candidate for Music Scholarships!
Mrs. Johanna Anderson
Associate Director of Instrumental Music
Music Department Recruiter
(262) 243-4265
johanna.anderson@cuw.edu
Mailing Address:
Mrs. Johanna Anderson
Concordia University Wisconsin
12800 N Lake Shore Drive
Mequon, WI 53097