Yeah, we planned that.
The CUW Campus Activities Board (CAB) creates, plans, and executes many exciting campus events throughout the school year. Some of these events include Bonfires, Movie Nights, Themed Bingos, and Workout Wednesdays. CAB also organizes trips at a discounted rate for students to attend. Some destinations include Brewer's and Buck's games, Admiral's Games, Milwaukee, and Chicago.
Follow us @CUWCAB on Instagram, Twitter, and Facebook for event reminders, giveaways, and more! Check out the CUW calendar, CUW android app, CUW tiktok or CUW ios app for upcoming events around CUW!
Interested in joining CAB?
Do you want to be involved in the process of planning and executing events? Do you have ideas for great campus activities and events? Join CAB! If you are interested in becoming a member, please email us at student.activities@cuw.edu, or stop by Albrecht 108D.
Have an idea for a future CAB event?
The CAB executive board
CAB Administrator: Leah Flolo
Communications Coordinator: Nathan Bilan
Event Coordinator: Rachel Lingsch
Events Manager: Alicia Schroeder
Marketing Coordinator: Ella Pittman
Membership Coordinator: Makenna Krell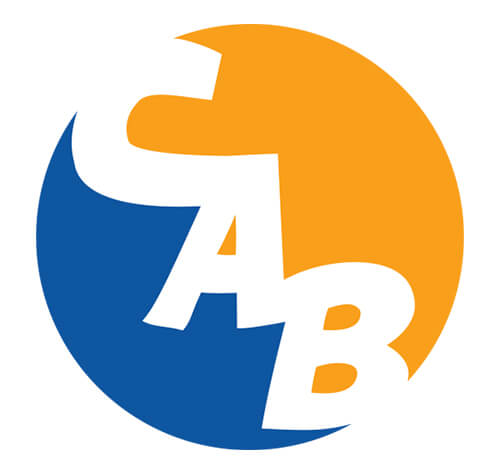 *Agents and artists DO NOT contact the executive board, inquiries should be sent to student.activities@cuw.edu
If you have any questions, feel free to contact Sarah Deheck, Coordinator of Student Activities, at sarah.deheck@cuw.edu or stopping by the CAB office in Albrecht 108D.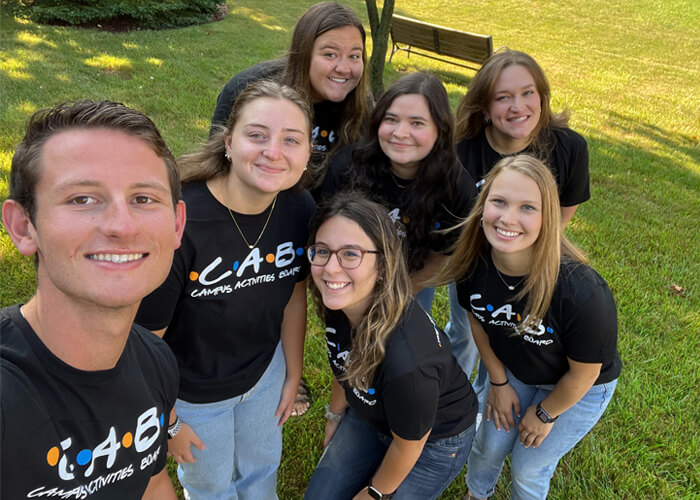 The 2023-2024 CAB Executive Board!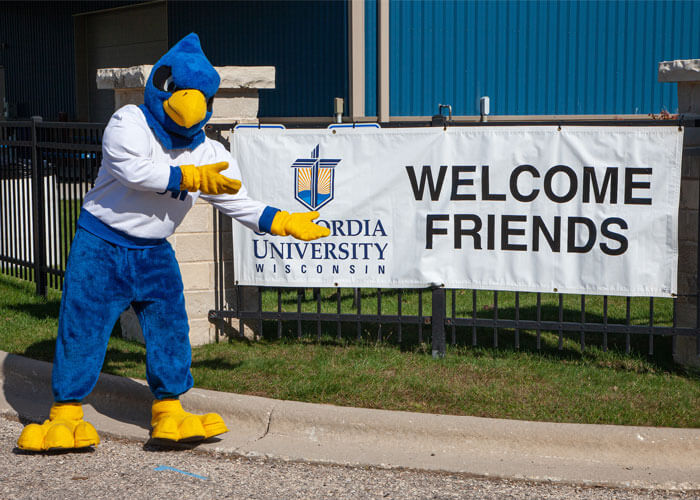 Welcome Back Weekend and Homecoming Week is one of CAB's biggest events of the whole year!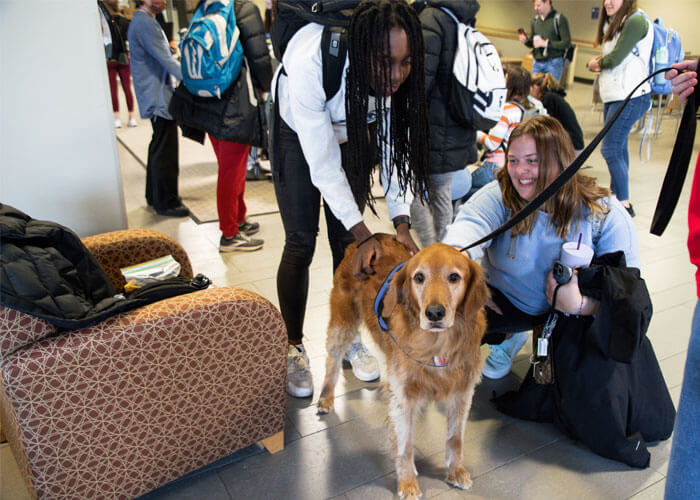 At the end of each semester during Stress Reliever Week, CAB brings in Pets Helping People to alleviate stress from students at the Dog Cafe. Students can come pet some furry friends!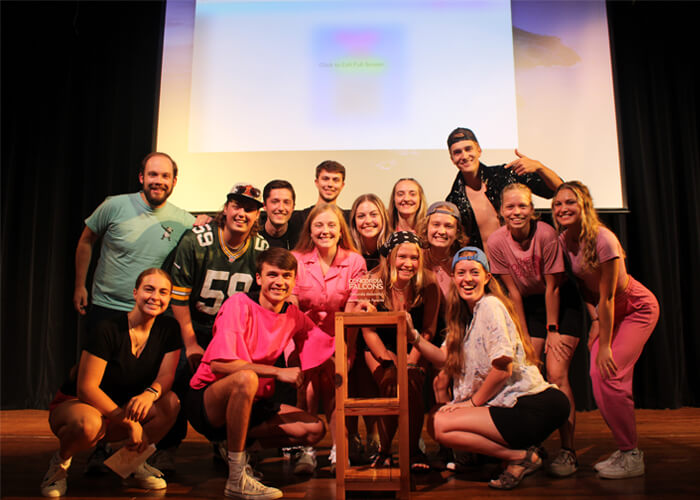 During the beginning of the Fall Semester, CAB hosts Skit Night which invites all the student leaders on campus to help teach freshman what CUW is all about!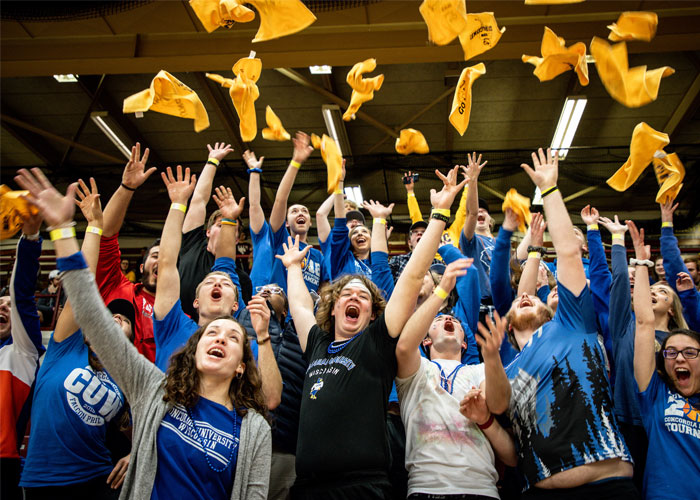 Usually early in the Spring semester, CAB puts together the Concordia Invitational Tournament which all Concordia schools come together for some friendly competition!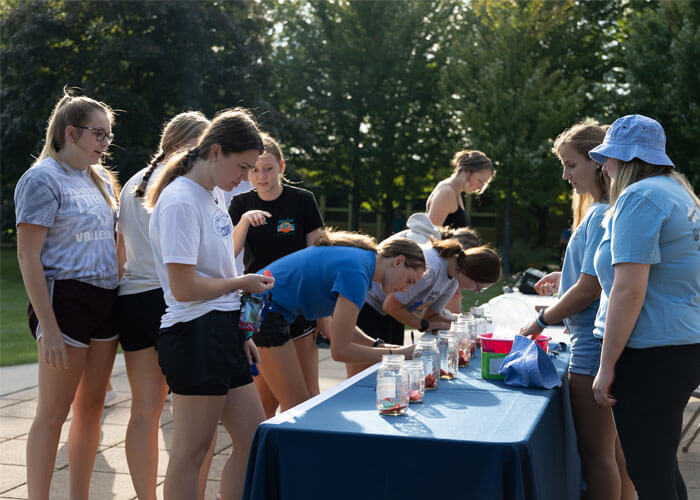 Make sure to attend all of CAB's Friday and Saturday events the first seven weeks of the semester for your chance to win awesome prizes!