The university welcomes family members, friends, and guests to celebrate the achievements of their graduates.
Date and time: 
Graduate student ceremony: Friday, May 13, 2022 at 4:00 pm
Undergraduate student ceremony: Saturday, May 14, 2022 at 1:30 pm
Location
Concordia University, R. John Buuck Field House
12800 N Lake Shore Drive
Mequon, WI 53097
Tickets Required
Commencement staging, etiquette, and COVID-19 procedures
Commencement is an exciting time to celebrate all of God's blessings associated with earning a degree and recognize the significant accomplishments of our graduates. With this in mind, graduating students are required to remain seated until all graduates have been given their well-deserved recognition and the ceremony ends. 
Given the significant reduction of COVID-19 cases and changes to the university policy regarding mask wearing, masks are now optional for commencement for guests and students.
We ask that any graduates and/or guests exhibiting fever, symptoms of respiratory infection, as well as those who have experienced a recent exposure to COVID-19, not attend a commencement ceremony to maintain the safety of all our guests.
Graduates
The graduation ceremonies last approximately 1.5 hours each. Please plan to stay for the entire ceremony.  Leaving the ceremony early is disrespectful to other graduates and their families.

Graduates are required to wear the approved cap, gown and tassel. Graduates may not alter their gowns.

Graduates should wear appropriate clothing underneath their academic regalia, this includes proper footwear.

Cell phones should be placed on vibrate or silent mode during the ceremony.

Graduates will not be allowed to carry small children, pets or personal items in the processional or across the stage.

Listen to the instructions from the marshals and the commencement team. This helps keeps the ceremony running on time.

Beach balls, fog horns, balloons and other items that might disrupt the ceremony (or others' ability to view or hear the ceremony) are prohibited.
Student Staging for the Ceremony
Enter campus through the Lake Shore Drive entrance. Security will be present to direct you to available designated parking. 

Graduates should be appropriately robed at the time of arrival. This means they should have on their cap and gown prior to walking into the building. Faculty will be available to help with any concerns regarding commencement regalia.

Graduates are encouraged to leave all valuables in their locked cars or with loved ones attending the ceremony. For a reminder on how to properly wear your cap and gown, check out the Jostens video. 

You are welcome to arrive within the hour prior to your commencement ceremony. Please arrive no earlier than the designated time for your ceremony. 

Graduates will enter through the west side of Barth Hall near the Todd Wehr Auditorium. 

Graduates will be provided with a note card that contains his/her name (that he/she wants to be read at the ceremony) and degree program. If there are errors on the card, students will have the opportunity to have their information corrected prior to the start of the ceremony. Each graduate must keep this note card so that it can be handed to the reader who will announce the graduate as he/she takes the stage. 

Faculty and staff will be available to guide students through the Todd Wehr auditorium to check-in for commencement. Once checked-in, students will be lined up for procession. 
Student Processional into Ceremony
When the check list has been completed, graduates will be led by the Graduation Marshal to the ceremonies. Students will follow the Graduation Marshal in the processional and will walk in two single file lines. 

Graduates will be seated according to the Graduation Marshal. 

Once graduates arrive at their seats, they should remain standing and be seated at the end of the entrance music.  
Degree Conferral
At the appropriate time, graduates will be requested to stand for the certification of graduates and the conferring of degrees and certificates.    

Graduation Marshals will guide graduates to the stage to receive their diploma cover. 

The graduate will hand their name card to the reader. Upon hearing his/her name called, will walk across the stage and receive a diploma cover. 

President Cario will hand the graduate the diploma cover and shake hands with the graduate. Photographers will be available to capture the moment the graduate is handed the diploma cover, as well as when the graduate walks down the ramp from the stage.

After leaving the stage, graduates must return to his/her row and sit down.  
Guests
Cell phones should be place on vibrate or silent mode during the ceremony.

If possible, please remain seated throughout the ceremony.  If it is not feasible to remain seated throughout the ceremony, please consider moving to classroom across the hallway from the Field House where the ceremony will be broadcast on a large screen.  

Seats are first come, first serve. Doors open 1 hour prior to the ceremony. 

Please do not stand in the aisles. We care about the safety of our guests and it is a fire hazard.

No air horns or other loud noisemakers.

Professional photographers from Empire Photography will capture the awarding of your student's diploma from different angles. We encourage you to sit back, enjoy the moment and leave the photos to our professional photographers.

Finding graduates following the ceremony can be difficult. Graduates will process out at the end of the ceremony. It is recommended that guests make plans to meet their graduates at a designated location following the ceremony.

Please leave extra time to exit the building and to make your way through the post-event traffic.
Arrival/Entrance to Ceremony
Enter campus through the Lake Shore Drive entrance. Security will be present to direct you to available designated parking. 

Guests are welcome to arrive within the hour prior to the commencement ceremony. Please arrive no earlier than the designated time for your ceremony. 

Guests will enter through the Field House entrance. Faculty and staff will be there to greet you and ensure you have arrived at the proper ceremony time. Guest tickets will be scanned at the Field House entrance. Please have your guest ticket printed or available on your phone for scanning. 

Please refer to Parking Information for more details regarding arrival to campus given construction detours.
Degree Conferral
Photographers from Empire Photography will be at Concordia University to capture the milestone of your graduate. If you wish to take photos, you may do so from your seat. Photos from Empire Photography will be available online for viewing following the ceremony. 
Departure/Exiting the Field House
After the platform partyhave filed off the platform, the Graduation Marshal will assist students in the recessional to maintain safe distancing. Graduates will recess to the auditorium where they originally entered for staging.

Once the graduates have left the Field House, guests will be directed to leave the Field House (returning to the parking lot) to meet their graduate. 
Commencement speakers
Dr. Dale Meyer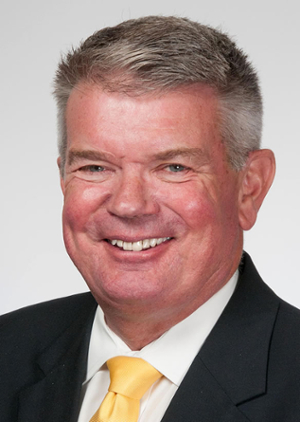 Dr. Dale A. Meyer is president emeritus and professor emeritus of Concordia Seminary, St. Louis.
Meyer retired in 2020 after 15 years as Seminary president. He first joined the faculty at Concordia Seminary as a guest instructor, serving from 1979 to 1981. He then served as an assistant professor from 1981 to 1984. In 2001, he rejoined the faculty and served as professor of Practical Theology in addition to his role as president.
He previously served as the Gregg H. Benidt Memorial Chair in Homiletics and Literature (2001-05). He served as the interim president (2004-05) and became the 10th president of Concordia Seminary in 2005.
After earning a Master of Divinity (M.Div.) from Concordia Seminary (1973), Meyer earned a Master of Arts (M.A.) and a Doctor of Philosophy (Ph.D.) in classical languages from Washington University in St. Louis (1974, 1986). He completed his Bachelor of Arts (B.A.) (1969) at Concordia Senior College in Fort Wayne, Ind. He also is the recipient of an honorary Doctor of Divinity (D.D.) from Concordia Theological Seminary in Fort Wayne, Ind. (1993).
Meyer's first call was as pastor of St. Salvator Lutheran Church in Venedy, Ill., and St. Peter Lutheran Church in New Memphis, Ill. (1974-81). After his tenure as a guest instructor at Concordia Seminary (1979-81), he served as an assistant professor, teaching classes in New Testament and homiletics, and as the director of Resident Field Education (1981-84). He went on to become senior pastor at Holy Cross Lutheran Church in Collinsville, Ill. (1984-88).
Meyer was a speaker on The Lutheran Hour radio program (1989 to 2001). Through 2003, he hosted the national television show On Main Street for Lutheran Hour Ministries. In 2001, LHM received two prestigious Emmy awards from the National Academy of Television Arts & Sciences (NATAS) St. Louis/Mid-America Chapter for two On Main Street episodes.
Meyer has served The Lutheran Church–Missouri Synod (LCMS) and the church at-large over the years in several capacities. He served as third vice-president of the LCMS from 1995 to 1998. He was a charter board member of the Association of Lutheran Older Adults (ALOA), has served as an honorary director of God's Word to the Nations Bible Society and as a member of the Standing Committee on Pastoral Ministry for the LCMS. He was pastoral adviser for the Southern Illinois District of the International Lutheran Laymen's League and has served as first vice president, second vice president, secretary and circuit counselor of the LCMS Southern Illinois District. He served on the Board of Trustees of the American Bible Society from 2001 to 2013.
Meyer has written numerous sermons and columns for Lutheran Hour Ministries, including the booklets "Coping with Cancer" and "Real Men." He co-authored The Crosses of Lent, in-depth Bible studies of Matthew and Prophecy in the LifeLight series, and authored "The Place of the Sermon in the Order of Service" in Liturgical Preaching for Concordia Publishing House. He has contributed to Issues in Christian Education and is a regular contributor to Concordia Journal. His articles include "A Church Caught in the Middle," "An Urban Seminary" and "Why Go to Church?"
In 2014 Meyer wrote Timely Reflections: A Minute a Day with Dale Meyer, a compilation of 365 daily devotions from his long-running online series, The Meyer Minute. This book was published by Tri-Pillar Publishing in conjunction with Concordia Seminary. In 2018, a new volume of his sermons, Word Alive!, was published by Tri-Pillar. The volume includes 52 sermons, spanning decades of his ministry.
Meyer has been speaking and preaching for more than 40 years. His areas of interest and study include 1 Peter, the church in a changing culture and the Sabbath applied to life today.
He lives in Collinsville, Ill., with his wife, Diane. They have two grown daughters, Elizabeth (Darren) Pittman and Catharine (Charles) Bailey; and five grandsons, Christian, Connor and Nicholas Pittman, and Andrew and Jacob Bailey.
Student Speakers
Ms. Sarah Clark (Graduate Ceremony)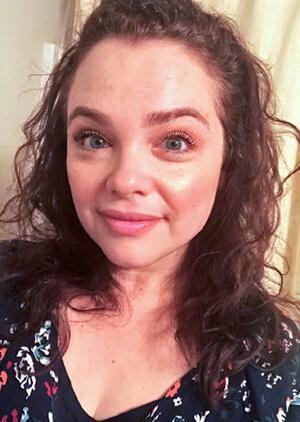 Sarah Clark is a doctoral candidate in the Leadership Innovation and Continuous Improvement Program at Concordia University. Her previous education includes both a Master of Science in Curriculum and Instruction, as well as Bachelor of Arts in Elementary Education from Western Governor's University. Professionally, Sarah has worked at the Muckleshoot Tribal School in Washington state for eight years and currently serves as the secondary Tier 3 reading specialist. Focused on supporting both students and adults, Sarah collaborates with school administrators and teacher leaders to develop and provide professional development opportunities at her school.
In addition to pursuing her administrator certification, Sarah is scheduled to present at the Nita M. Lowey 21st Century Community Learning Centers Summer Symposium this July, her presentation titled, "Understanding Who Our Native American Students Are and Why it Matters." This presentation is designed to serve as a tool to support teachers and administrators as they consider internal and external factors that impact Native students' academic success.
As a single parent, Sarah was inspired to continue her education in order to model for her four children that despite adversity, any dream is attainable. In her spare time, Sarah enjoys spending time with her family outdoors, engaging in jigsaw puzzles, and doing crafts.
Ms. Elizabeth (Lizzy) Balsiger (Undergraduate Ceremony)
Elizabeth (Lizzy) Balsiger is graduating with a Bachelor of Science in Communication Sciences and Disorders and a minor in Women's Studies. In her time at Concordia, Lizzy has held positions as the student representative for the Wisconsin Speech Language Pathology and Audiology Association (WSHA) and the Vice President of the Concordia Chapter of the National Student Speech Language Hearing Association (NSSLHA).
Additionally, Lizzy has had her research regarding preterm infant feeding and swallowing disorders in adults with neurodevelopmental disabilities peer-reviewed and published on the state and national levels. Lizzy has served the Concordia campus and in the community working with adults with intellectual and developmental disabilities (IDD) by living in-home with Bethesda STEPS participants and serving on the executive board of Best Buddies. In 2021, Lizzy was awarded the Dr. Donna J. Streufert Leadership Award for her dedication to faith and service in the community.
Graduation FAQs